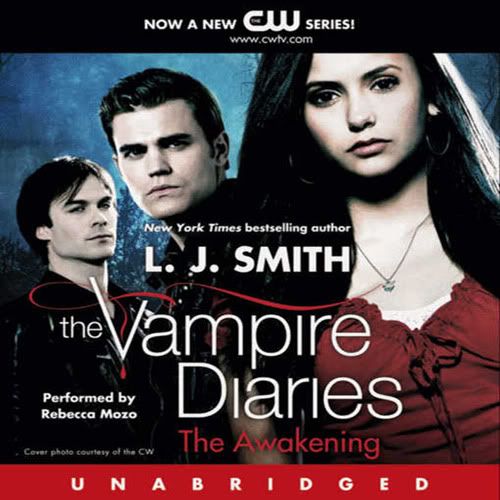 Written by L.J.Smith.
This is Book 1 of the "Vampire Diaries" Series
Elena is the school beauty, but she's bored. Until a new boy turns up in her class. Stefan is dark and mysterious - and she's determined to get to know him better. But Elena reminds Stefan of someone from his tragic past, and he's just as determined to resist her. Until a series of attacks in the area terrify the school and town and Stefan, the outsider, is held responsible. Elena is the only one who offers to help and, falling in love with her, Stefan tells her his terrible story. He is a vampire, on the run from his evil brother, Damon, who is also a vampire, but doesn't share Stefan's qualms about drinking human blood. And Damon is the one Stefan suspects of really being behind the recent attacks...
Can Elena help prove his innocence... without revealing his secret?
About the Author:
Lisa Jane Smith is the author of more than twenty books for young adults, including the Night World series (Hodder) and the trilogies The Forbidden Game and Dark Visions (Scholastic). Since childhood she has been fascinated by the night and the way the ordinary world changes in moonlight. She lives in Northern California, in a rambling house in a small town.
Audio book performed by: Rebecca Mozo - Unabridged Fiction
File Type: .m4b